Hello! I am someone who is passionate about the 3D modeling world and I have started an exciting project. It is a modular kitbash project that focuses on medieval architecture and design, which has long been a fascination for many. In this project, I will be creating unique and customizable structures by combining various 3D models. Throughout the project, I will be designing modular pieces that are true to the details of medieval architecture, and combining them to construct castles, fortresses, and other buildings in different sizes.
My goal is to provide 3D modeling enthusiasts with an opportunity to explore medieval architecture and to enable them to create their own customized structures. Additionally, this project will be useful for those who want to learn more about the 3D modeling process.
In this article, I will be sharing more details about the project and the tools that I will be using. Happy reading!
While doing this, I will also share the content that emerges in my portfolio. I know this can get a little crowded.

Artstation doesn't seem to be enough to do that about updates to blog and WIP projects. But I may have a chance to help more people searching here.
We can create a request for an update to Artstation here. When an update is made to the WIP blog posts, an update like the Challenge page would be nice, like moving the updated ones to the top. In this way, lost blog posts can be prevented. Also, people always have to search.
In this project, I will add and update the programs and techniques I will use as I progress.
Autodesk 3Ds Max
V-Ray 6.1 For Max
First, I'll start with the stage design. I need to be able to render in general.
So I don't want to create separate render scenes for objects of different sizes or render in different lights. Of course, to scale, this can result in changing the location of the lights or changing the size of the lights. We will try this. Honestly, I'm going to try this for the first time.
The purpose of using V-Ray was not to switch to another program interface. Frankly, I have not used rendering programs such as Arnold Corona before, so I thought it appropriate to use V-Ray. It will be more of a production-based work. But I will still create models and environments as optimized.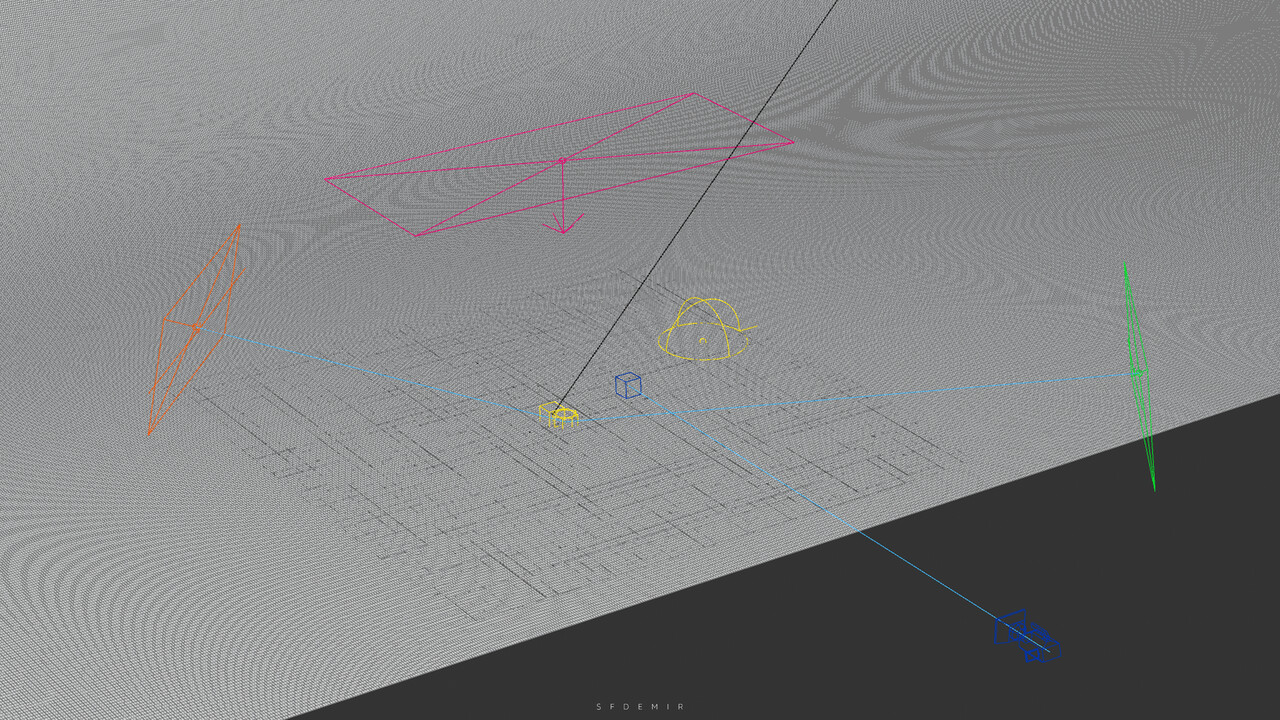 At first I tried using V-ray plane. My main goal is to create a render scene where we remove the horizon line. At least for me :) But that didn't make me as happy as I wanted. Using Keyshot this is simple, but using V-Ray I couldn't do it the way I wanted. As a result, I decided to make a ramp.
However, I can share this for those who want to achieve this without ramping, Yes you can do this by using a V-Ray plane, things will be easier if you use a v-ray wrapper as a material. The thing to consider here is the wrapper settings and v-ray plane settings.